The Telford Park School Literary Canon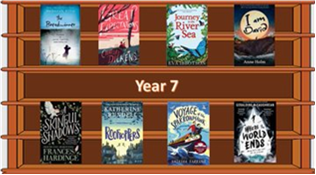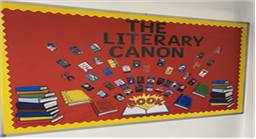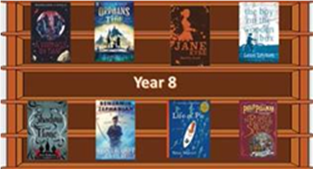 Reading fluently is the academic Velcro to which all learning sticks, without it, nothing sticks. At The Telford Park School reading has been a core part of our everyday life since our school opened 6 years ago. We have cultivated a generation of readers who read for pleasure. One part of our award winning and highly successful culture is our unique and inspiring reading programme, The Telford Park Literary Canon.
The Telford Park Literary Canon contains classic texts such as Crime and Punishment, 1984, The Picture of Dorian Gray, Frankenstein, Great Expectations, Dracula, and Lord of the Flies. Social issues texts such as Noah Can't Even, Orangeboy, Kick the Moon and The Breadwinner. Orphans of the Tide, Voyage of the Sparrowhawk, Shadow and Bone, Windrush Child and The Midnight Library are a snapshot of the contemporary books we also read during the start of every KS3 English lesson and KS4 Tutor periods.
The Canon has been selected with a low risk, high gain approach to expose all our students to challenging, high-quality, wide-ranging texts daily thereby improving cultural literacy, broadening minds, encouraging empathy, improving vocabulary, and promoting resilience. Some texts have been selected to support curriculum areas however we have gone to great lengths to ensuring the canon broadens text exposure rather than narrow it. Our canon reflects our school's values, diversity, aspirations, and community.
In addition to texts studied within our new English curriculum the canon facilitates all Telford Park students (by the end of Year 11) having read a minimum of 45 books with challenging themes and vocabulary which they may not have ordinarily chosen to read independently.
Research suggests all students of all abilities connect with texts as the teacher reads to them (with the greatest gains for weaker/reluctant readers). Every student has their own copy of the book and a bookmark which are kept in either their English classrooms or their Tutor rooms. Every student tracks the text as the teacher reads and students are never called upon to read aloud. The Teacher's copy of the text has been annotated to identify ambitious vocabulary which they will refer to as they read. Our Senior Leadership Team work on a rota to drop into a class/tutor group, pick up a copy of the text and take over reading to a group.
Further Reading:
David Didau - Why we need to read aloud.
Josie Mingay – Tutor Reading Programme Podcast.
Reading and The Matthew Effect.